It's getting cooler, please put on a pair of long johns! No matter what color is, just to keep warm.
The engine is also cold due to the weather, its "long johns" should be purchased immediately, as soon as possible to put it on. This year we wil prepare for the engine a small, lightweight, warm effect, stylish appearance of "slim pants"--HWP40N.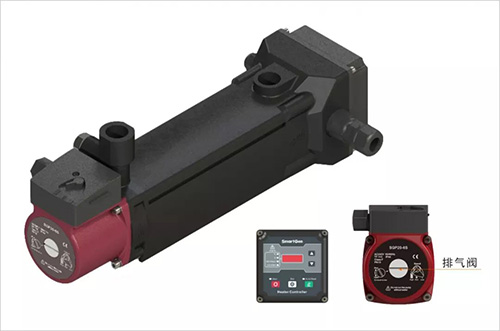 Performance features
4KW forced circulation, suitable for engines with (15-30) L displacement

Rated power supply voltage: AC 240V

with heating status indicator light

with dry burning and overheating protection function

The heating temperature can be set from control panel

4-bit digital tube display: display the current coolant temperature, user-set temperature, accumulated running time, accumulated energy consumption and current voltage

Water flow sensor is fitted, which can show current coolant temperature, quickly detect water shortage,blockage and air intake of pipelines;

Manual test function is fitted, water valve, exhaust valve

optional pagoda header Ф 19.5 mm or or thread header G 3/4
Heater series of SmartGen covers water jacket heater,oil heater
Self-circulating water jacket heater (1KW-4KW):HT10M、HT22M、HT40M

Forced circulating water jacket heater (4KW-12KW):HWP40N/HWP40/HWP60/HWP90/HWP120

Oil heater:HTL04(400W)
It gradually becomes cool in Autumn, plecherish the engine with your heart!
Wear a intimate and warm "long johns", let the engine feels at ease in winter.